Nemexia - Supremacy

The Evolution is over. You've survived the Apocalypse and you've received your Redemption. A new chapter in the story of Nemexia is yet to be written. For the first time in the history of the game, you will compete with players from distant universes without leaving your Galaxy.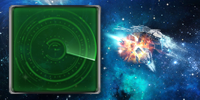 We present you the Galaxy Arena, a mighty place for cross-universe battles. You can test your strategies against thousands of new enemies. To do that you just need to dispatch your ships and wait for the game to find you a match. With each won battle you will be climbing a new ranking in a special tournament and you will get a new currency, which can be used to repair some of your lost units in the Repair center.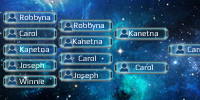 You can also witness a complete makeover of the current tournaments system. Each tournament will be divided into three Leagues: Bronze, Silver and Gold, where top ten players of each League will receive unique rewards in the different tournaments. If you manage to reach one of the top three positions in Gold league you will also receive a Legendary Admiral Item or new unique planet picture.
Don't waste any more time and prepare your strongest fleet, because a new age is upon us. The age of Supremacy.
Find out more by joining the space battle now! Play for free at www.nemexia.com